Vietnam Corporate Sustainability Forum 2020
&
Announcing Ceremony of Sustainable Companies in Vietnam 2020
Sustainable Development in a new decade:
Turning challenges into opportunities
Announcing Ceremony Of Sustainable Companies in Vietnam 2020
Ha Noi, 10-Dec-2020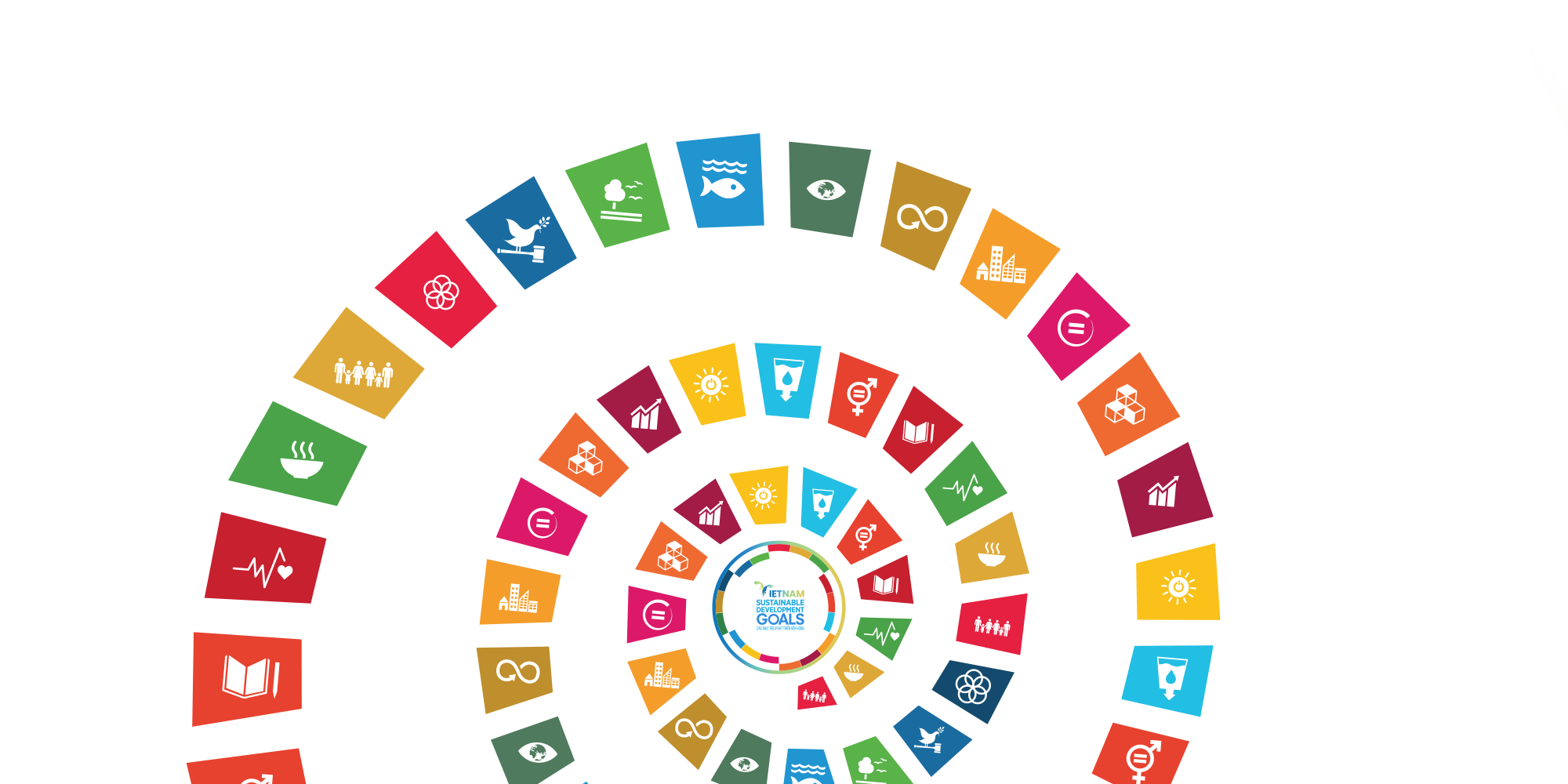 Video
Vietnam Corporate Sustainability Forum 2020

Announcing ceremony of sustainable companies in Vietnam 2020

Honoring Sustainable Development Enterprises in Vietnam 2020

Breakout session: Promoting Circular Economy: For a Decade of Green and Sustainable Growth

Breakout session: Corporate governance in a changing society
Agenda and Documents
Vietnam Corporate Sustainability Forum 2020
Time
Content / Speaker
8h00 – 8h30
Welcome and Registration
8h30 – 8h40
Agenda introduction
8h40 – 8h50
Clip "VBCSD – 10 years pioneering on sustainable business development"
8h50 – 9h05

Opening remark

Dr. Vu Tien Loc, VCCI Chairman and President, VBCSD Chairman

9h05 – 9h10

Sustainability in the new normal and the role of businesses in shaping a more sustainable world in the next 10 years

Speaker:

Mr. Peter Bakker, President & CEO of World Business Council for Sustainable Development (WBCSD)

9h10 – 9h25

Enhancing the role of business in accelerating the achievement of the Sustainable Development Goals in the decade of action 2021-2030

Speaker:

Ms. Caitlin Wiesen, UNDP Resident Representative

9h25 – 9h40

Completing legislations and regulations on environmental protection, and response to climate change in order to strengthen the nation's adaptability and resilience and deliver the COP21 Agreement

Speaker:

Mr. Vo Tuan Nhan, Deputy Minister of Natural Resources and Environment

9h40 – 9h55

Towards thriving communities in an unprecedented world

Speaker:

Mr. Binu Jacob, General Director of Nestle Vietnam, Co-Chair of VBCSD

9h55 – 10h15

Tea break

10h15 – 11h30

Panel discussion – Building a sustainable and responsible business community in a changing society: Challenges, opportunities, and ways forward

Moderator: Dr. Nguyen Dinh Cung, Economic expert, Leader of the Consulting Group of the National Council on Sustainable Development and Competitiveness Enhancement

Panelists:

1. Ms. Diana Torres, Assistant Resident Representative, UNDP Vietnam

2. Ms. Bui Thu Thuy, Deputy Head of Enterprise Development Agency, Ministry of Planning and Investment (MPI)

3. Mr. Benjamin Rawson, Conservation and Programme Development Director, WWF Vietnam

4. Ms. Holly Bostock, Corporate Affairs Director, Heineken Vietnam Brewery Limited Company

5. Mr. Do Thai Vuong, Vice President, Sustainable Business and Communications, Unilever Vietnam International Co., Ltd.

6. Mr. Le Tri Thong, CEO of Phu Nhuan Jewelry JSC.

Q&A

Q&A

11h45

Keynote speech

Deputy Prime Minister Vu Duc Dam, Chairman of the National Council on Sustainable Development and Competitiveness Enhancement

Announcing and presenting Certificate of Merit by Prime Minister and souvenir gift to Vietnam Business Council for Sustainable Development

Photo shooting
Time
Content
Speaker
8h00 – 8h30
Welcome and Registration
8h30 – 8h40
Agenda introduction
8h40 – 8h50
Clip "VBCSD – 10 years pioneering on sustainable business development"
8h50 – 9h05

Opening remark

Dr. Vu Tien Loc, VCCI Chairman and President, VBCSD Chairman
9h05 – 9h10

Sustainability in the new normal and the role of businesses in shaping a more sustainable world in the next 10 years

Speaker:

Mr. Peter Bakker, President & CEO of World Business Council for Sustainable Development (WBCSD)

9h10 – 9h25

Enhancing the role of business in accelerating the achievement of the Sustainable Development Goals in the decade of action 2021-2030

Speaker:

Ms. Caitlin Wiesen, UNDP Resident Representative

9h25 – 9h40

Completing legislations and regulations on environmental protection, and response to climate change in order to strengthen the nation's adaptability and resilience and deliver the COP21 Agreement

Speaker:

Mr. Vo Tuan Nhan, Deputy Minister of Natural Resources and Environment

9h40 – 9h55

Towards thriving communities in an unprecedented world

Speaker:

Mr. Binu Jacob, General Director of Nestle Vietnam, Co-Chair of VBCSD

9h55 – 10h15

Tea break

10h30 – 11h45

Panel discussion – Building a sustainable and responsible business community in a changing society: Challenges, opportunities, and ways forward

Moderator: Dr. Nguyen Dinh Cung, Economic expert, Leader of the Consulting Group of the National Council on Sustainable Development and Competitiveness Enhancement

Panelists:

1. Ms. Diana Torres, Assistant Resident Representative, UNDP Vietnam

2. Ms. Bui Thu Thuy, Deputy Head of Enterprise Development Agency, Ministry of Planning and Investment (MPI)

3. Mr. Benjamin Rawson, Conservation and Programme Development Director, WWF Vietnam

4. Ms. Holly Bostock, Corporate Affairs Director, Heineken Vietnam Brewery Limited Company

5. Mr. Do Thai Vuong, Vice President, Sustainable Business and Communications, Unilever Vietnam International Co., Ltd.

6. Mr. Le Tri Thong, CEO of Phu Nhuan Jewelry JSC.

11h30 – 11h45

Q&A

11h45

Keynote speech

Announcing and presenting Certificate of Merit by Prime Minister and souvenir gift to Vietnam Business Council for Sustainable Development

Photo shooting

Deputy Prime Minister Vu Duc Dam, Chairman of the National Council on Sustainable Development and Competitiveness Enhancement
---
Breakout session: Promoting Circular Economy: For a Decade of Green and Sustainable Growth
Time
Content / Speakers
14:00 – 14:20
Registration and Reception
14:20 – 14:30

Welcoming guests

MC

14:30 – 14:40

Opening speech

Dr. Vu Tien Loc, Chairman & President of Vietnam Chamber of Commerce and Industry (VCCI), Chairman of Vietnam Business Council for Sustainable Development (VBCSD)

14:40 – 14:55

Circular principles in Green Building & Construction Business

Ms. Phan Thu Hang, Chairwoman of Vietnam Green Building Council

14:55 – 15:10

Circular PACKAGING economy

Mr. Fausto Tazzi, Vice Chairman of PRO Vietnam, CEO of La Vie - Nestle Waters Vietnam
15:10 – 16:05

Panel discussion

Moderator: Mrs. Le Thi Ngoc My - Head of Sustainable Development, Heineken Vietnam

Panelists:

Mr. Fausto Tazzi - Vice Chairman of PRO Vietnam, CEO of La Vie - Nestle Waters Vietnam

Mr. Nguyen Quoc Khanh – Managing Director, Vinamilk

Mr. Bruno Fux, Director Ecocycle and Sustainable Development, Siam City Cement (Vietnam)

Mr. Erick Contreras, Managing Director, BASF Vietnam

Mr. Huynh Tien Dzung – Country Director, IDH Vietnam

Mr. Pham Hoang Hai – Sustainable Development Expert, Vietnam Business Council for Sustainable Development (VBCSD)

Mr. Lai Van Manh – Director, Department of Economic, Resources

16:05 - 16:15

Closing remarks

Mr Tomaso Andreatta – Vice Chairman of European Chamber of Commerce in Vietnam (EuroCham), Chairman of Green Growth Sector Committee (GGSC), EuroCham
Time
Content
Speakers
14:00 – 14:20
Registration and Reception
14:20 – 14:30
Welcoming guests
MC
14:30 – 14:40
Opening speech
Dr. Vu Tien Loc, Chairman & President of Vietnam Chamber of Commerce and Industry (VCCI), Chairman of Vietnam Business Council for Sustainable Development (VBCSD)
14:40 – 14:55

Circular principles in Green Building & Construction Business

Ms. Phan Thu Hang, Chairwoman of Vietnam Green Building Council
14:55 – 15:10
Circular PACKAGING economy
Download
Mr. Fausto Tazzi, Vice Chairman of PRO Vietnam, CEO of La Vie - Nestle Waters Vietnam
15:10 – 16:05

Panel discussion

Moderator: Mrs. Le Thi Ngoc My - Head of Sustainable Development, Heineken Vietnam

Panelists:

Mr. Fausto Tazzi - Vice Chairman of PRO Vietnam, CEO of La Vie - Nestle Waters Vietnam

Mr. Nguyen Quoc Khanh – Managing Director, Vinamilk

Mr. Bruno Fux, Director Ecocycle and Sustainable Development, Siam City Cement (Vietnam)

Mr. Erick Contreras, Managing Director, BASF Vietnam

Mr. Huynh Tien Dzung – Country Director, IDH Vietnam

Mr. Pham Hoang Hai – Sustainable Development Expert, Vietnam Business Council for Sustainable Development (VBCSD)

Mr. Lai Van Manh – Director, Department of Economic, Resources

16:05 - 16:15
Closing remarks
Mr Tomaso Andreatta – Vice Chairman of European Chamber of Commerce in Vietnam (EuroCham), Chairman of Green Growth Sector Committee (GGSC), EuroCham
---
Breakout session: Corporate governance in a changing society
Time
Content / Speakers
8:30 – 9:10
Registration and Reception
9:10 – 9:15

Introduction

MC

9:15 – 9:25

Opening speech

Dr. Vu Tien Loc, VCCI Chairman cum VBCSD Chairman

9:25 – 9:35

Welcome speech – Introduction of Handbook for Businesses to Recover and Thrive during and after crisis

Mrs. Ha Thi Thu Thanh – Chairwoman of Member Council of Deloitte Vietnam, VBCSD Vice Chair

9:35 – 9:45

Accelerating sustainable corporate governance to overcome crisis of the Covid-19 pandemic – Practices from Nestle Vietnam and its supply chain

Mr. Binu Jacob, General Director of Nestle Vietnam, Co-Chair of VBCSD

9:45 – 10:30

Panel discussion: Sustainable corporate management in a changing society

Moderator: Mr. Nguyen Quang Vinh – VCCI General Secretary, VBCSD Vice Executive Chairman

Panelists:

Mrs. Tran Anh Dao, Deputy General Director, Ho Chi Minh City Stock Exchange (HOSE)

Mr. Binu Jacob, General Director of Nestlé Vietnam Ltd, Co-Chair of VBCSD

Mr. Denis Brunetti, President of Ericsson Vietnam, Myanmar, Cambodia, & Laos, VBCSD Vice Chair

Mrs. Cao Thi Ngoc Dung, Chairwoman of Board of Directors, Phu Nhuan Jewelry Company (PNJ)

Mrs. Le Thi Ngoc My - Head of Sustainable Development, Heineken Vietnam

Mrs. Dao Thuy Ha, Director of Marketing, Traphaco

10:30 – 10:45

Q&A and Wrap-up

Moderator
Time
Content
Speakers
8:30 – 9:10
Registration and Reception
9:10 – 9:15
Introduction
MC
9:15 – 9:25
Opening speech
Dr. Vu Tien Loc, VCCI Chairman cum VBCSD Chairman
9:25 – 9:35

Welcome speech – Introduction of Handbook for Businesses to Recover and Thrive during and after crisis

Mrs. Ha Thi Thu Thanh – Chairwoman of Member Council of Deloitte Vietnam, VBCSD Vice Chair
9:35 – 9:45

Accelerating sustainable corporate governance to overcome crisis of the Covid-19 pandemic – Practices from Nestle Vietnam and its supply chain

Mr. Binu Jacob, General Director of Nestle Vietnam, Co-Chair of VBCSD
9:45 – 10:30
Panel discussion: Sustainable corporate management in a changing society
Download

Moderator: Mr. Nguyen Quang Vinh – VCCI General Secretary, VBCSD Vice Executive Chairman

Panelists:

Mrs. Tran Anh Dao, Deputy General Director, Ho Chi Minh City Stock Exchange (HOSE)

Mr. Binu Jacob, General Director of Nestlé Vietnam Ltd, Co-Chair of VBCSD

Mr. Denis Brunetti, President of Ericsson Vietnam, Myanmar, Cambodia, & Laos, VBCSD Vice Chair

Mrs. Cao Thi Ngoc Dung, Chairwoman of Board of Directors, Phu Nhuan Jewelry Company (PNJ)

Mrs. Le Thi Ngoc My - Head of Sustainable Development, Heineken Vietnam

Mrs. Dao Thuy Ha, Director of Marketing, Traphaco

10:30 – 10:45
Q&A and Wrap-up
Moderator
Speakers
Ms. Caitlin Wiesen-Antin
Resident Representative UNDP Viet Nam
Dr. Benjamin Rawnson
Conservation & Program Development Director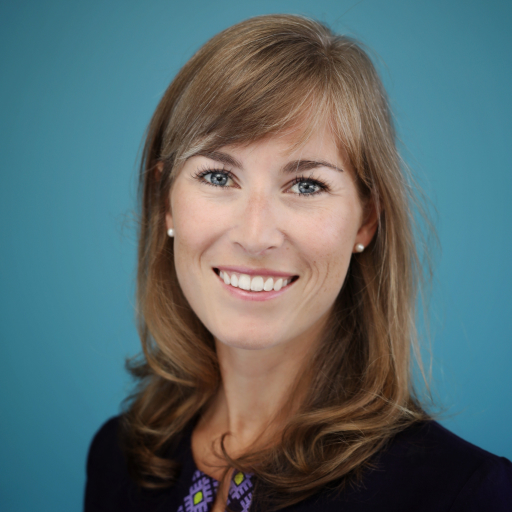 Ms. Holly Bostock
Corporate Affairs Director, HEINEKEN Vietnam
Ms. Diana Torres
Assistant Resident Representative UNDP Viet Nam Head of Governance and Participation Unit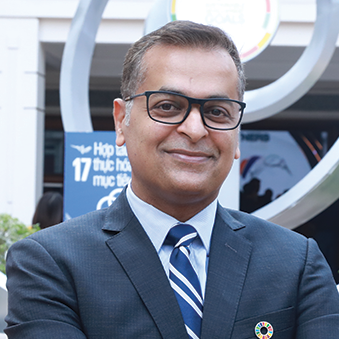 Mr. Binu Jacob
General Director of Nestlé Vietnam Ltd, Co-chair of VBCSD
Ms. Bui Thu Thuy
Deputy Director General of Enterprise Development Agency, Ministry of Planning and Investment (MPI)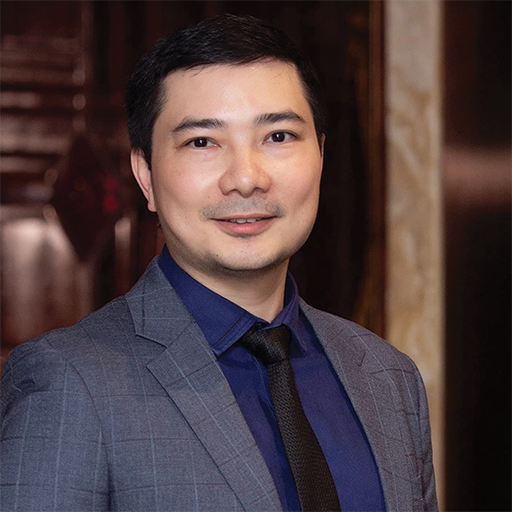 Mr. Do Thai Vuong
Vice President of Corporate Affairs and Sustainable Development, Unilever Vietnam
About VCSF2020
The Vietnam Corporate Sustainability Forum (VCSF 2020) themed "Sustainable development in the new decade: Turning Challenges into Opportunities" is one of the most important annual events by the Vietnam Business Council for Sustainable Development (VBCSD-VCCI) to promote dialogue on sustainable development.
The key issues to be discussed in this year's Forum are not only lessons learnt from the Covid-19 pandemic but also core issues that need to be addressed for inclusive and permanent social-economic growth in the decade 2021 – 2030, including: (i) sustainable corporate governance; (ii) accelerating circular economy; (iii) enhancing public-private partnership for sustainable growth.
In September 2020, VBCSD-VCCI successfully organized 03 breakout sessions on the above mentioned topics.
On 10th December 2020, VBCSD-VCCI continues to host the Plenary Session, tentatively welcoming the attendance of Deputy Prime Minister Vu Duc Dam, Chairman of the National Council on Sustainable Development and Competitiveness Enhancement, representatives of Ministries, local and international organizations, business community and mass media.
The Plenary Session of VCSF 2020 will provide audiences with opportunities to exchange ideas, discuss solutions, and give recommendations to the Government in institutional building, thereby helping the business community to enhance resilience in cases of force majeure due to epidemics and natural disasters, and to improve competitiveness and develop sustainably.
Partners